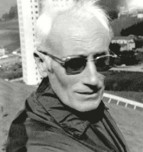 On 21 January at the Ordinary Congress of the Congregation for Causes of Saints, Fr Alfredo Simón OSB was appointed Relator of the Cause for the Servant of God José María Arzimendiarrieta.
The Relator's mission is to direct the preparation work for the Positio. This is the name given to the 500-page volume containing a summary of the arguments and evidence included in the Diocesan Inquiry proving that the Servant of God exercised all the virtues to a heroic degree.
The theological consultants in the special Congress and the Cardinals and Bishops in the ordinary Congregation must pronounce their judgement on the basis of this volume.
To conduct this work, the Postulator appoints an external collaborator to the Relator who carries the weight and the main responsibility of the process. In this case we have an exceptional collaborator, Fr Romualdo Rodrigo OAR, who has many years of experience as a Postulator.
Categorías: News of the cause.